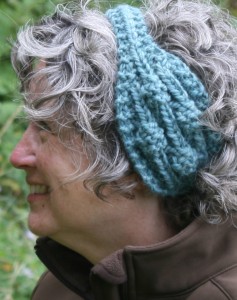 This minimalistic headband has just enough coverage to keep your ears warm on a windy day without mussing up all your hair. A button in the back makes it easy to get on and off too. Super quick to knit in a single evening. Directions are given for 3 sizes and the design is very easy to customize by changing the length of the band between the ears. Sample shown (in size small) used only a third of a skein of Peruvia Quick. Earbuds makes a great last-minute gift for all your friends!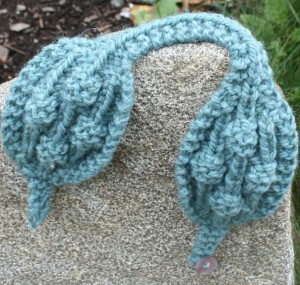 The pattern consists of 3 pages and gives you the option of working from written directions or from a chart (on it's own page) for the earwarmer sections. Like all my patterns, it has been test knit and professionally tech edited to be as clear and free of errors as possible.
You can buy Earbuds from my Ravelry Store.