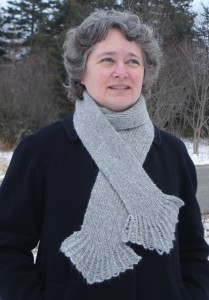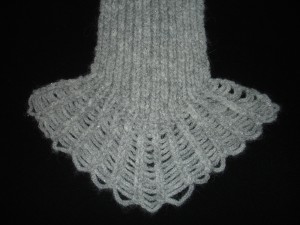 This warm, sparkly scarf is named after the clouds of vapor that develop over the ocean when the air is especially frigid. Like sea smoke, it will delight you on a cold winter day – both knitting it and wearing it!
The scarf is made in two pieces, each starting with a drop-stitch lace section and moving into k1, p1 ribbing. The pieces are then grafted together. Included with the pattern are detailed directions, with photographs, for the grafting.
More Details and the pattern are available through my Ravelry store.