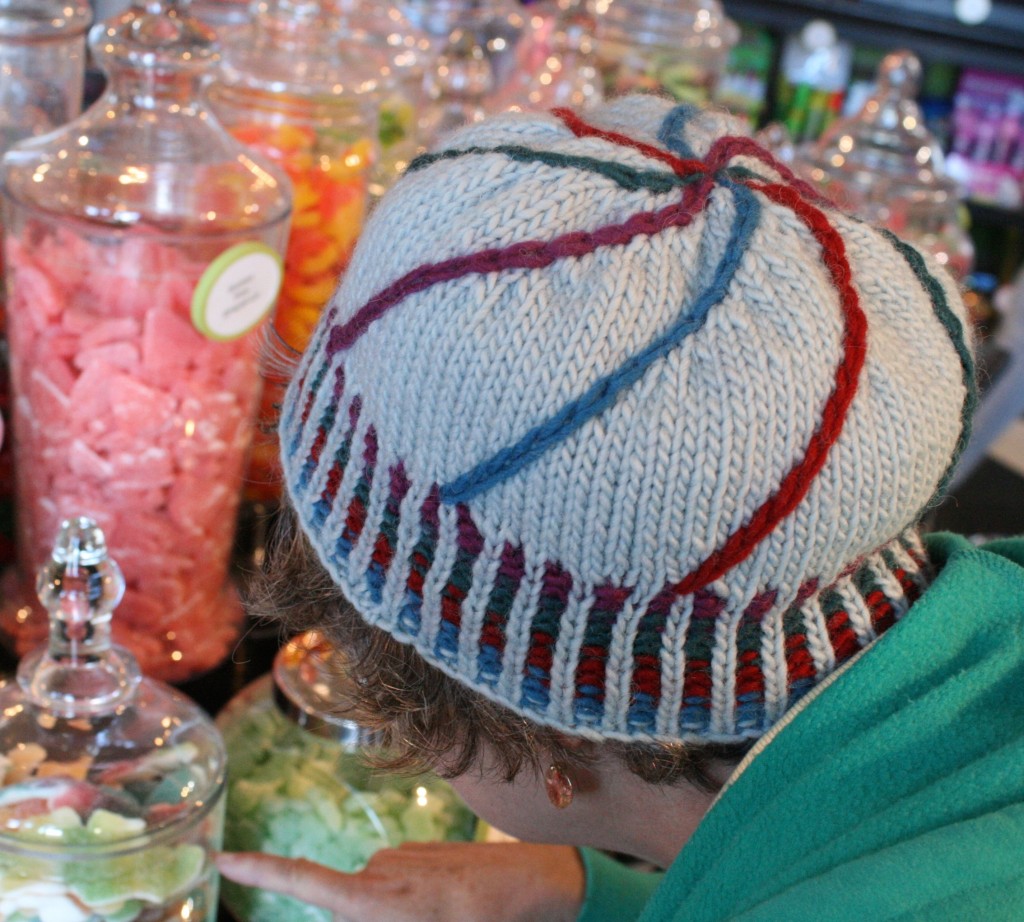 Here in Eastport, Maine we have the candy store of your dreams – "Sweeties Down East" is set in an eighteen hundred's store front across from the water and is a kaleidoscope of colorful jars filled with old fashioned candy you buy by weight. What a perfect spot for the photo shoot of my newest design – "Candy Store Hat", that takes its inspiration from those very same old fashioned candies. In the design I wanted to see if I could come up with a way to use multiple colors for the swirled stripes, rather than using stranded knitting. What I came up with is a combination of slipping stitches and one stitch intarsia and is a lot of fun to knit! The pattern explains the technique thoroughly, so if you are comfortable knitting in the round you can whip up this hat in no time.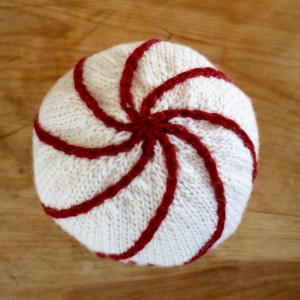 I made a two color sample in the child's size that looks just like peppermint candy!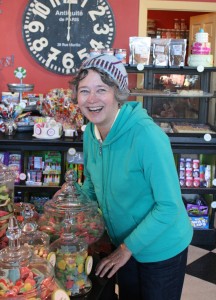 I had an excellent time at the photo shoot! The store is a must see when you visit Eastport in the Summer!
You can see more about this design Here or on Ravelry.