Yes, my models for this design are good looking and fit, but can you believe they have both hiked over 7,900 miles? My most recent headband design – Triple Crowner Headband is named after their accomplishment. The Triple Crown of hiking is awarded to those who have hiked all three of America's major long distance trails – The Appalachian Trail, The Pacific Crest Trail, and The Continental Divide Trail. My son and his girlfriend are two members of this elite group and my other son (also a big hiker) photographed them for this design.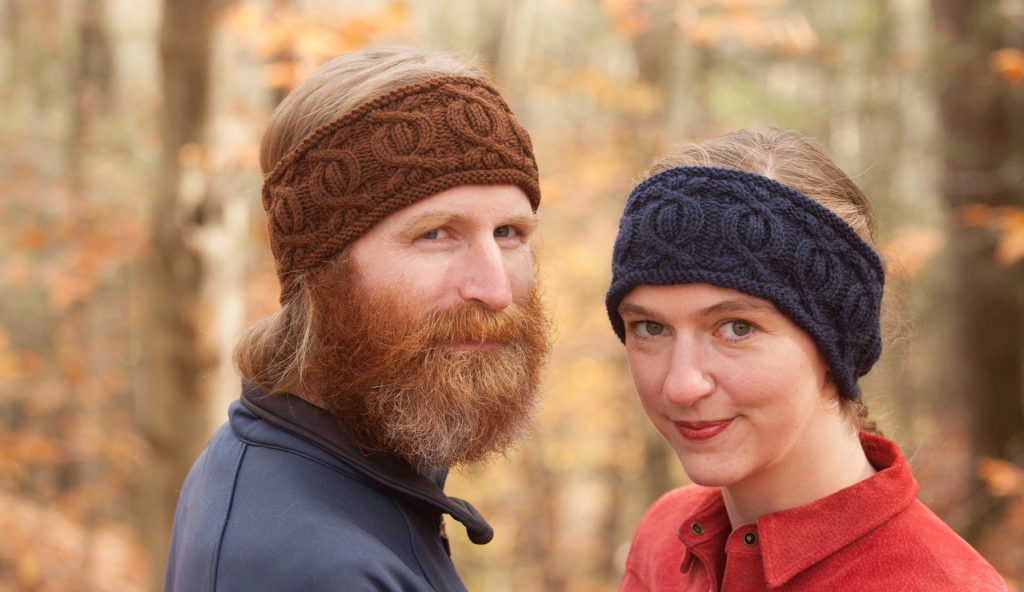 Whether or not you like to hike at all, this headband is a quick knit and a great gift for both the men and women in your life. It involves a nifty three branch cable (for the three trails!) that requires two cable needles on the two rows where they intersect. If you enjoy working cables you will have fun with this design!
Learn more about this pattern HERE, or on Ravelry.