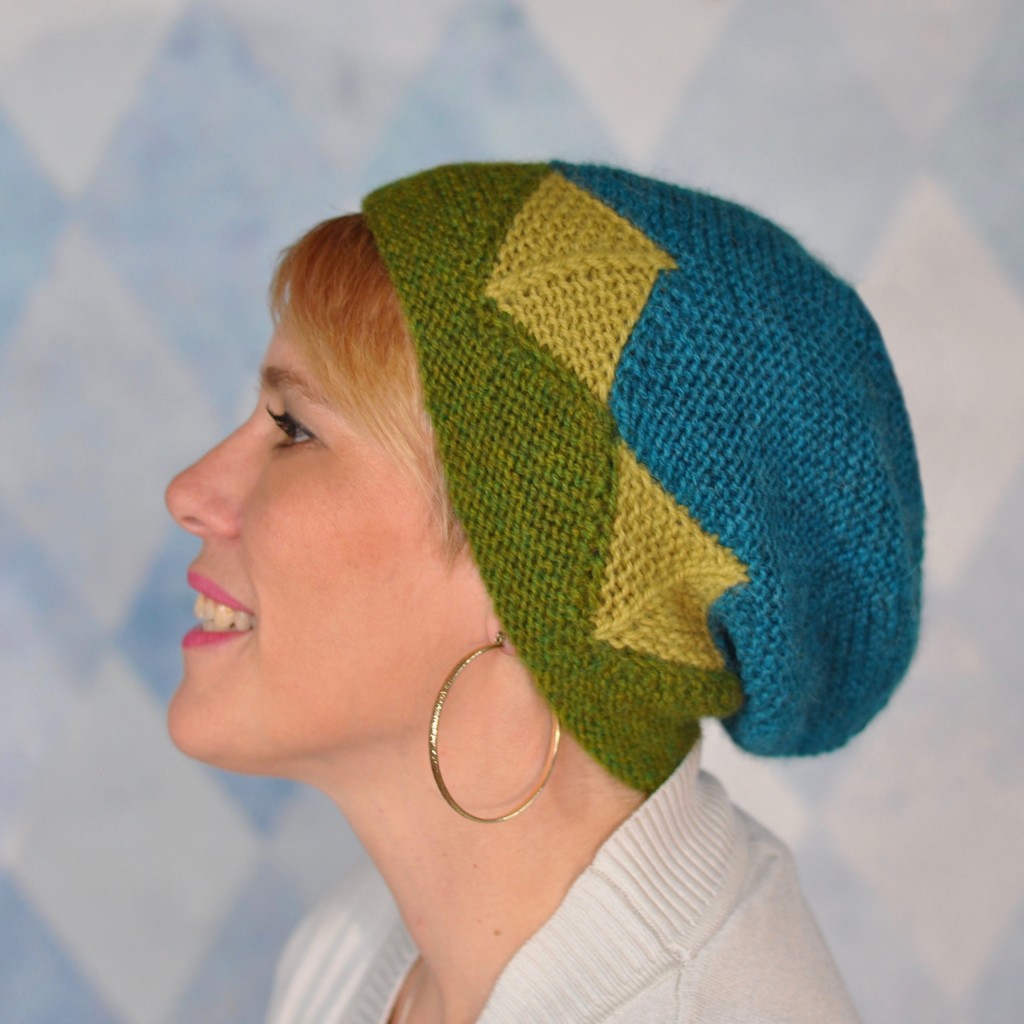 I actually have a lot of trouble with spacial relationships, so it is surprising to me that I keep being fascinated with knitting geometric forms. (Fun With Triangles Hat and Baby Triangles Hat involved this geometry also.) Here is my newest design that required quite a bit of spacial thinking (and re-thinking when I got it backwards!) Garter Geometry Hat plays with diamonds and two different ways of forming triangles between them. I had the image in my mind of how I wanted the central decrease diamonds to just fit right into a field of garter stitch – as if they had been inserted. Easier imagined than done! And I wanted it straight forward to knit – no intarsia, no sewing, no stranding, and not a million ends to weave in. A tall order! Be prepared for some scrutiny from your knitting friends!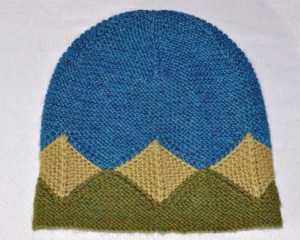 Two different Berroco Ultra Alpaca greens were in my stash and a trip to Webs while visiting in Massachusetts provided the perfect blue to complement them. I think Ultra Alpaca knit up in garter stitch has got to be one of my favorite knitted fabrics ever! But this hat would look great in any standard worsted weight yarn – Cascade 220, Wool of the Andes etc.
Knitting this hat really is fun – though it is not a beginner's project. The skill level is considered "experienced" due to the techniques used, but everything is clearly explained in the pattern directions, and I think an adventurous intermediate knitter would enjoy knitting this.
Check out the details HERE or on Ravery.