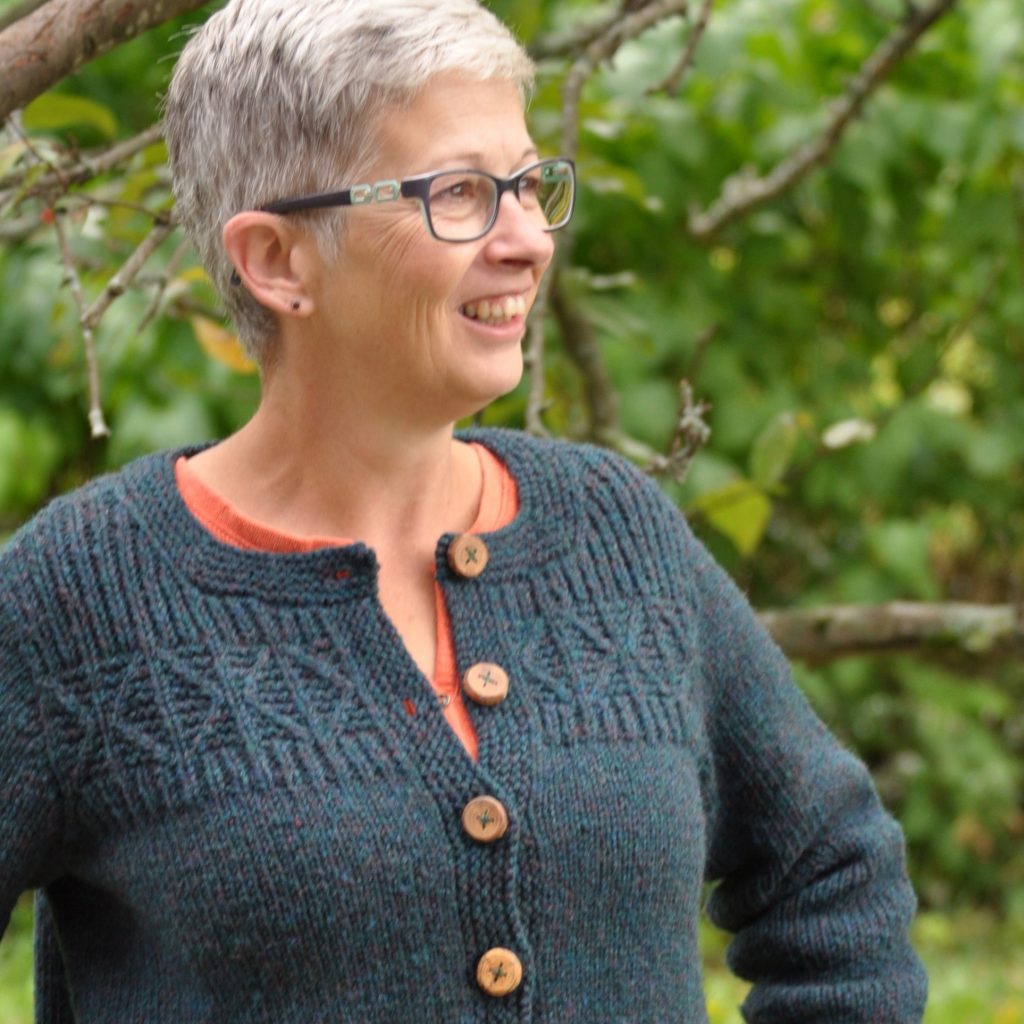 I don't come out with a sweater pattern all that often, so it feels especially exciting to announce the release of my newest design: Camp Cardigan! This is the perfect Maine woods sweater!  Briggs and Little Heritage – one of my favorite earthy, aran weight wools was perfect for knitting this design meant for outdoor wear. You could also use Briggs and Little Regal (a worsted weight) with one size larger needles- or what ever size you need to get the same gauge, and make a lighter weight version. And with the seven sizes included in the pattern, this sweater looks good on women large and small.
Does the motif I've used here look familiar? It is an original motif that I came up with first for my design Cam's Camping Socks. In that case I used it vertically. I also used it in my Hunting Season Hat design – horizontally like it is here in the cardigan. I love this mix of garter stitch, 1/1 cables and ribbing. It not only looks wonderful, but it is a lot of fun to knit! And I have several more design ideas I plan to use it for in the future. Mittens? An outdoor vest? A raglan pullover? I plan to outfit myself nicely (and warmly) for enjoying my life in Maine!
You can read all about this design HERE, or in my Ravelry or Etsy Stores.