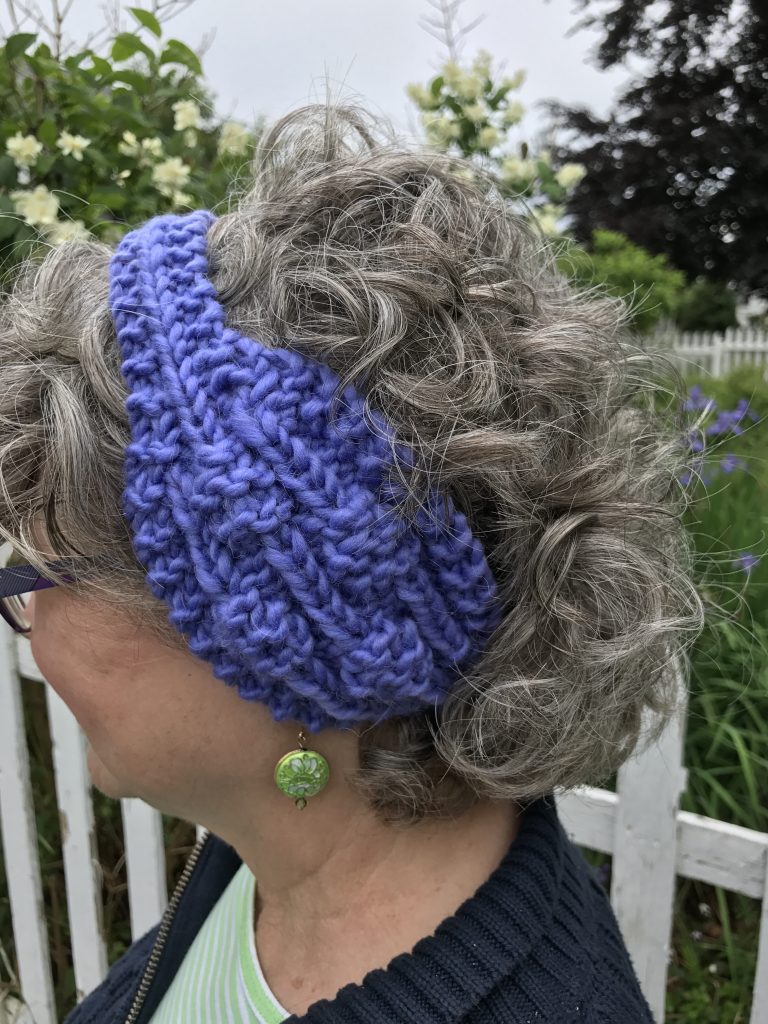 I am having fun in my KAL in the Fans of Knitwise Design group on Ravelry. We are knitting any Knitwise Design patterns we choose. I just finished knitting myself yet another Earbuds. I love this pattern! It is the quickest pattern ever and perfect for gifts. But it is also very practical and I wear mine all the time – even on windy Summer days here on the Maine coast. I had a bit of this beautiful Periwinkle color Berkshire Bulky (from Valley Yarns, aka WEBS) and decided it would be perfect. I love how well the pattern shows in this yarn!
While I did include line-by-line written out directions in this pattern, it is much quicker and easier to work from the chart. For that reason I have decided to use this design as the project for my "Conquer Your Fear of Knitting Charts" class that I will be teaching on September 8 at the Maine Fiber College. (You can see a description of it if you scroll down the page HERE.) If you are one of those knitters that is just getting introduced to knitting charts, or have been nervous about working from them, I suggest you check out my class. And if you are already a pro at chart reading there are many, many more wonderful fiber classes being taught at Fiber College this year. Everything from painting silk scarves to double knitting, spinning techniques, quilting, and even woodworking! Treat yourself to looking at their offerings HERE.
You can buy the Earbuds pattern on Ravlery.