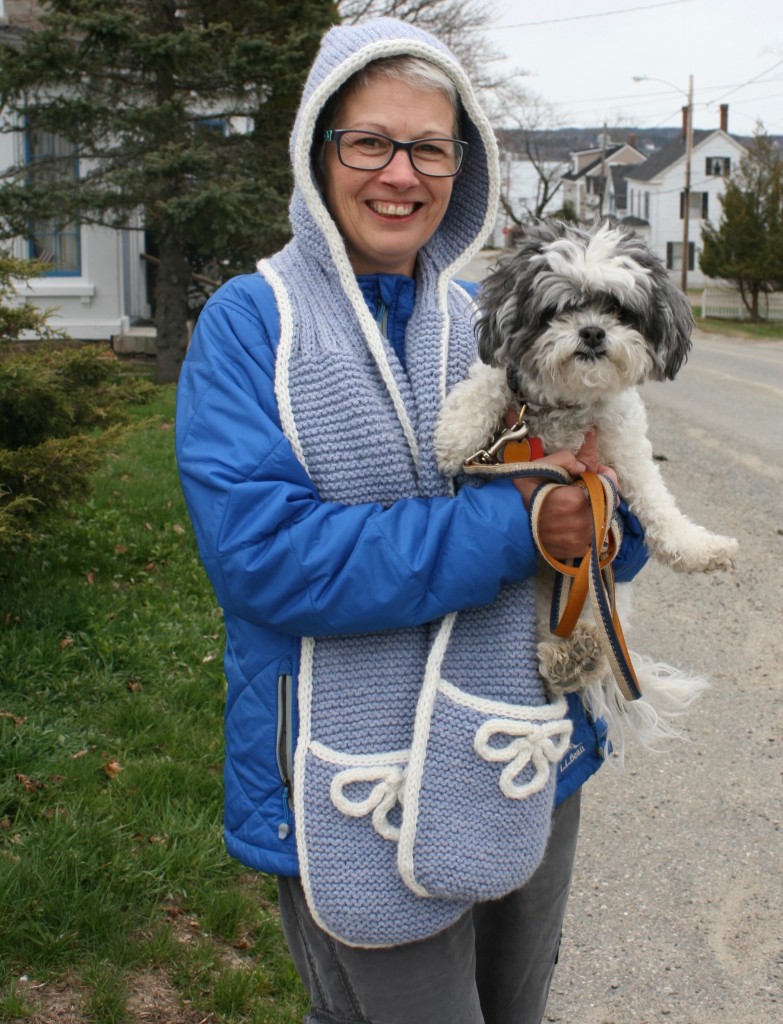 This adorable little dog was my mom's dog. A year ago, when mom moved in with us, I took over Daisy's care. Now mom is living in a nearby assisted living facility and we find ourselves real dog owners for the first time. I'm a total newbie at this dog stuff – I actually called the vet one morning when she slept a little late. Turns out she was tired! Who knew?
When Daisy first arrived and I started walking her I would always forget the little baggies (necessary here in the village), and I frequently would end up with cold ears because Miss Daisy can decide to be mighty particular sometimes. So my newest design, "Walking Miss Daisy",  was born of shear practical necessity with big roomy pockets and a nicely fitted cozy hood. And it works up fairly quickly in bulky yarn.  I had fun with playful i-cord designs on the pockets, but my testers all preferred their pockets plain – knitters choice!
My friend Mary Ann, who helped out with my mom and often walked Daisy, is my model for this pattern. I think Daisy approves!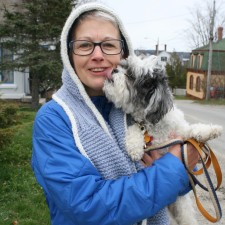 See more about this pattern HERE ,  or on Ravelry,  or Patternfish.