My latest pattern has been so much fun to design! I was lucky enough to meet Stephanie Griego last Fall at Knit East in St. Andrews, New Brunswick. Stephanie is the talented dyer behind Dirty Water DyeWorks and dyes incredibly beautiful yarn! I came home with a skein of "Bertha" – a fingering weight merino, cashmere, nylon blend in a yummy, subtly variegated "Chocolate Raspberry" color and immediately started playing. I knew I wanted socks with texture – something ribbed to fit nicely, but not boring to knit. I came up with just the thing in my newest design: Two-Block Socks.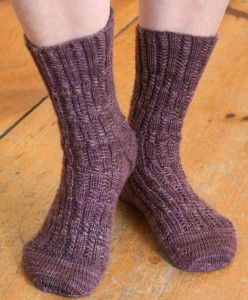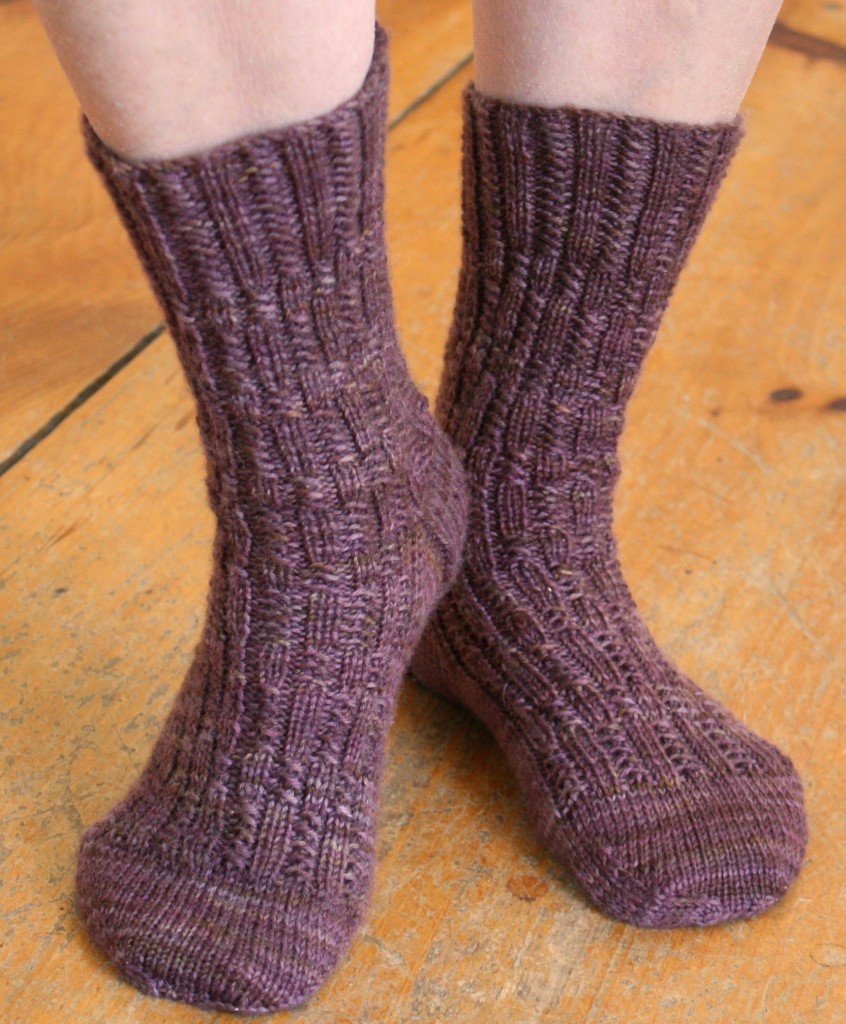 I have a background in weaving and spent many years working with weaving drafts, which can often be broken into "blocks" to design with. As I played with a stitch pattern from an old Mon-Tricot stitch dictionary I realized that it could be broken down into two design blocks and that those blocks could then be rearranged in many different ways. Not being able to make up my mind which arrangement I liked best, I decided to present the pattern in such a way that a knitter could knit socks in one of two block arrangements I detail, or they could play with the blocks to make their own arrangement. So many possibilities from one pattern!
Check out more about Two-Block Socks on the pattern page HERE, or in my Ravelry , Etsy, or Patternfish stores.