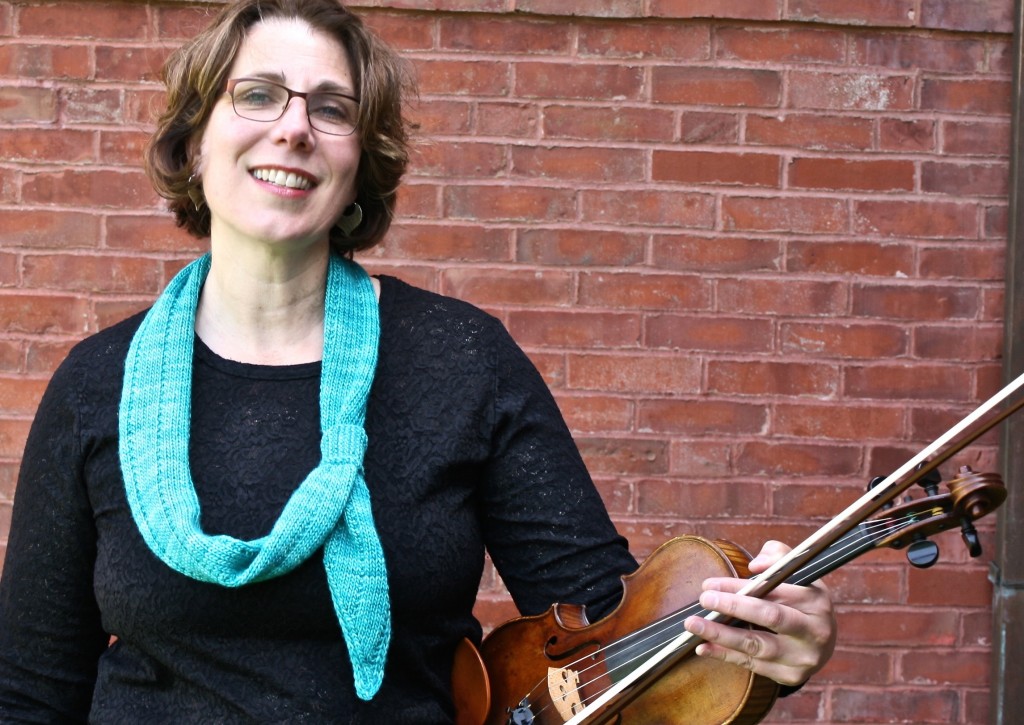 The name for my newest design is "Perfect Pitch Scarf" because the design allows you to fine tune the relative lengths of the loop and tail to get just the perfect look – at least for that moment; there are so many ways to wear this scarf! My friend, Alice, a fine musician, agreed to model for the pattern and I love the way she is wearing her scarf, but also take a look at a few of the other ways testers came up with at the end of this post.
This was another design for the Malabrigo Quickies project – great designs in just one or two skeins of fabulous Malabrigo yarn. Not only is the yarn SOFT, but it is wonderful to work with. The particular yarn I chose for this design is dk weight  Silky Merino – a 50/50 blend of silk and merino wool. It's light and smooth, but still warm and cozy on bare skin.
Learn more about Perfect Pitch Scarf here or on Ravelry.