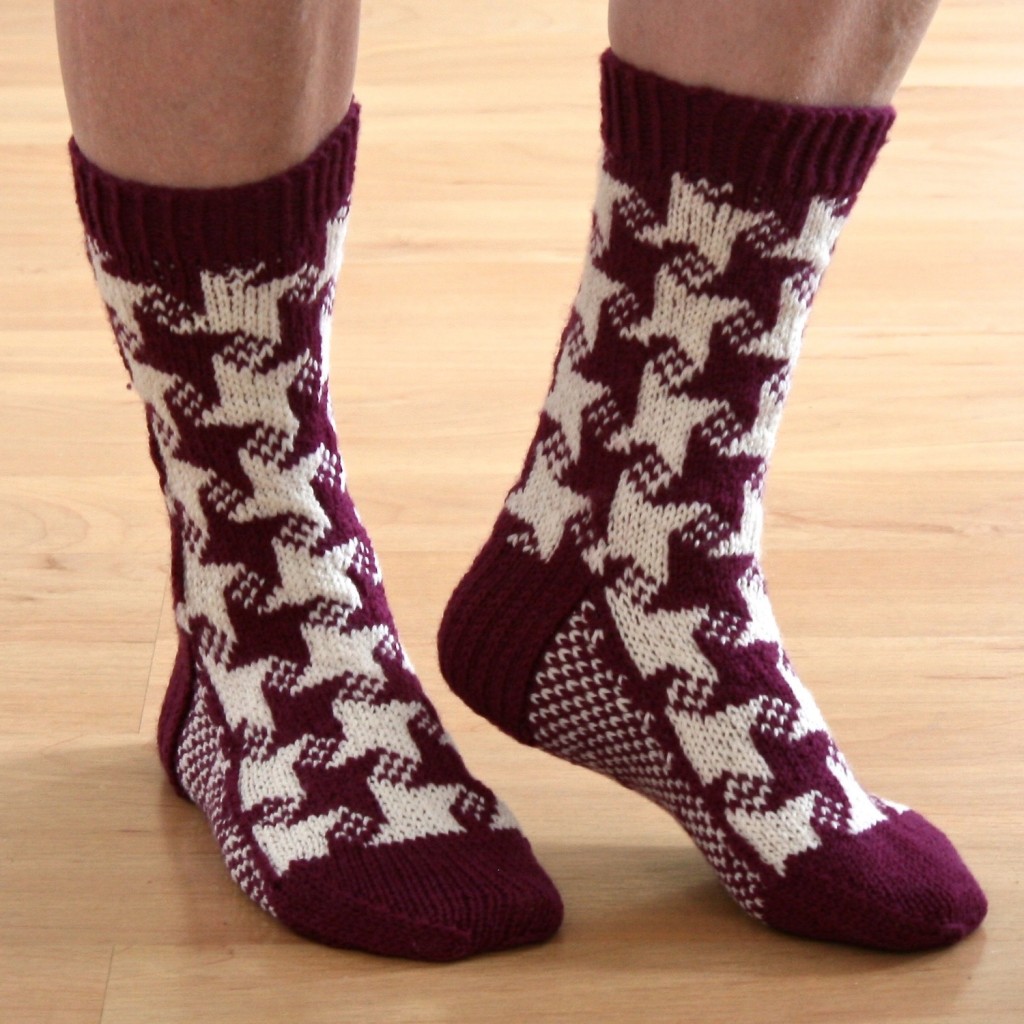 Sometimes a design idea comes to me with an obvious name, but often I think about several different names as I work on writing the pattern and knitting the sample. Sometimes the name I like best is already in use on Ravelry so I have to think again. That's what happened with my newest sock design, so I decided to see what my fellow knitters could come up with by having a name contest in my Ravelry group. I also did this with my Flora and Stella sock pattern and was amazed at the creative ideas that were suggested. I was not disappointed this time either! "Swirling Star Socks" was my choice and the winner got a free pattern of her choice from my Ravelry Store.
These socks were the result of trying to translate one of my favorite weaving designs from when I was designing and selling handwoven textiles for the home. What I learned was that a weaving draft will not translate exactly into a chart for knitting! But after some trial and error I came up with a design that showed the movement I was trying to capture.
I can see both men and women wearing these socks – and indeed, my test knitters knit for both. To learn more about this design see the pattern page here, or visit Ravelry.