A herpetologist is someone who studies reptiles and amphibians – including frogs. If you know one, then I've got the perfect hat for you to knit him or her! But of course this cutie is a big hit with kids as well. I designed it in 3 sizes to fit toddlers to adults. Because the rest of the hat is in ribbing, I couldn't resist naming this design "Rib-It Frog Hat" (You may groan now.)
This is definitely one of those designs where inspiration seems to have hit in a flash from an unknown muse – I'm not particularly fond of frogs myself! But this little guy really appeals to me (being so nice and non-slimy!) How can you not smile wearing him on your head? My adorable model feel in love with the hat and we had to sneak it away at the end of the photo shoot. I felt just terrible as we left and she was looking all over for the hat! I usually like to keep a sample of my designs when I can, so I may just have to knit this little girl another frog hat of her own!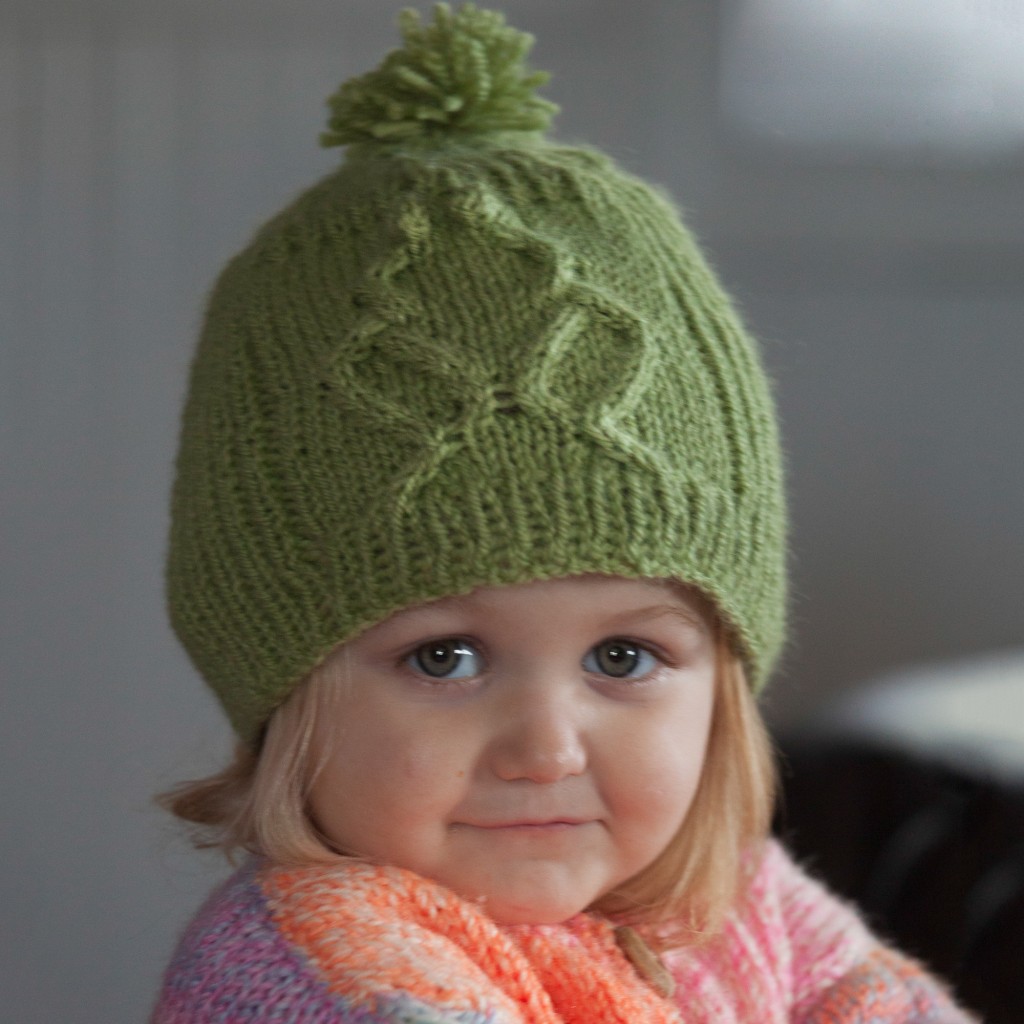 See more about Rib-It Frog Hat here on the website , or on Raverly or Etsy.