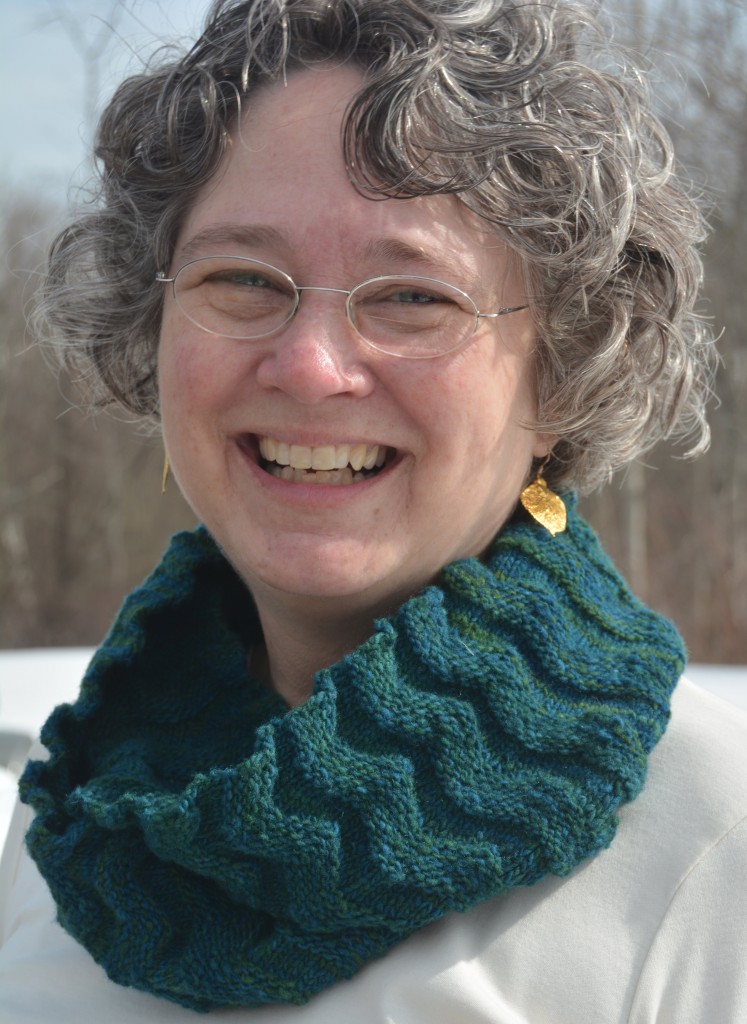 My first design using the new Briggs and Little "Lite 'N Fancy" Softspun (see earlier post) is now available! This design is a stylish and versatile accessory – wear it long, or loop it double, as seen above. (You can see photos of it worn long and more specifics about the pattern on the pattern page here.) But what to call it? Scarf? Infinity scarf? Loop scarf? Cowl? There doesn't seem to be much of a consensus among knitters on the exact definitions for these items! Ravelry seems to categorize scarves formed into a loop as a cowl, so here it is: "Welted Waves Cowl"! (But you can call it a whatever you want!)
The "Lite 'N Fancy" yarn is so soft, and the colorway that I used, Rainforest, is just a gorgeous, softly variegated mix of blues and greens – happens to look great with my eyes, so I am going to love wearing this! I also really love how light the finished cowl feels – practically weightless! I like it so much that I am currently designing a matching hat. So look for that in the near future!
The pattern for this design is available in my Ravelry Store or in my Etsy Store.