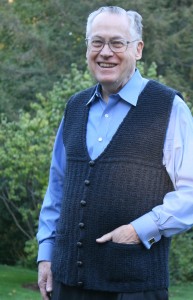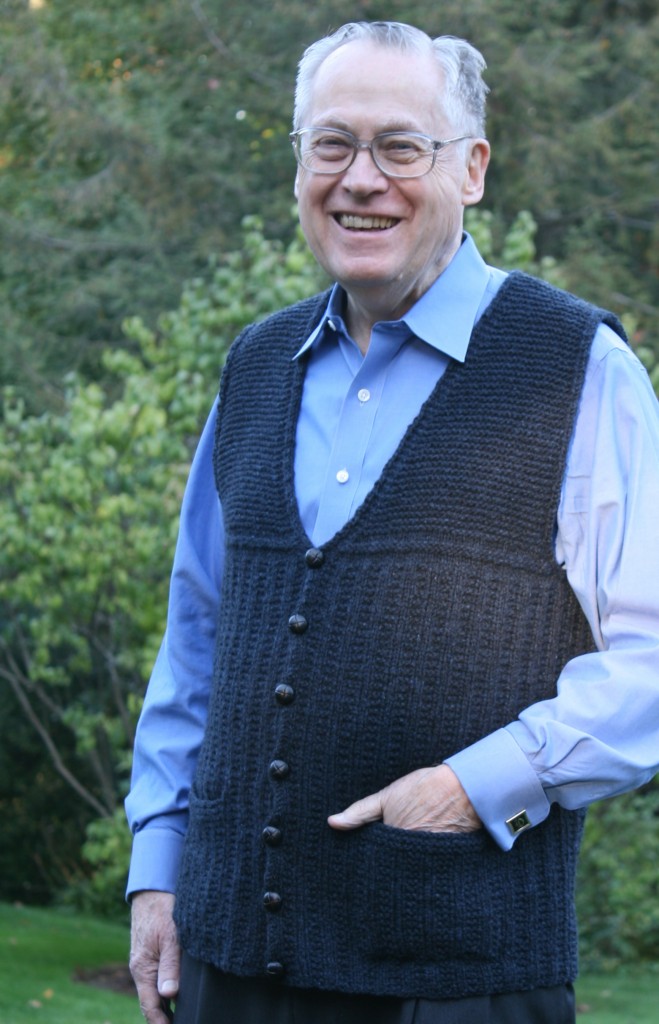 "Bumpa" is my dad's grandpa name. As with most of my designs, "Bumpa's Vest" came about because I needed something! My dad was turning 80 years old this year – a very young 80 I might add, and I wanted a special vest designed just for him. Because he still works full time in an executive environment I wanted the design to be classy enough to wear to work, yet still look great when worn for coziness around the house. My test knitters posted finished photos ranging from wearing the vest with shirt and tie to modeling it with a flannel shirt and it looks great both ways! It looks great on women too! The pockets were important for my dad, but of course are optional.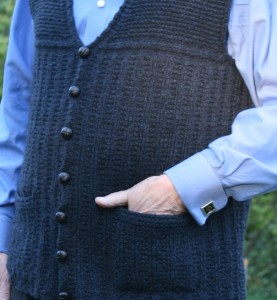 I was thrilled to be able to give "Bumpa" his vest at his big birthday bash and I think he looks pretty happy to model it for the official pattern photos. It really does not take that long to knit  – in aran weight yarn. I used Jamieson's Shetland Heather Aran – so light and airy for a heavier weight yarn.  I am including this design in Ravelry's Indie Design Gift-a-Long that is running until the end of December – there is still time to make one for your dad (or yourself!) and be part of the fun, contests, and prizes over at the Gift-a-Long!
You can learn more about "Bumpa's Vest" on the pattern page, or in my Ravelry Store.